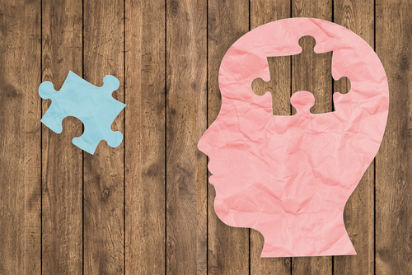 I love Christmas season alot but not more than I do Easter holidays. The latter speaks reconciliation to me, am the type that would be needing to be reconciled to christ daily and again there should be such reminders popping from all sides, alot of times I also do need to be reconciled to self, because sometimes I run away from self.
Christmas spells joy and celebrations, birthing must be celebrated.
And now there are those who see no sense to celebrate! Because to them, celebration is defined by family depending on the type they prefer.
They have been separated or divorced and they feel alittle lost and misplaced.
Few months ago I learnt that one can have their biological family but still redefine family, and it's OK.
2021 Dec, I dreaded Christmas.
I was depressed and hollow, I felt empty and misplaced. I was alone on 25th Dec, I didn't have strength to cook or even watch a movie I didn't even excite my eyes on FB because it scared me to see families celebrating Christmas. I bought bread and soda that I ate from 24th to 26th. Apart from the bright red hair dye I had on, I was dark inside. I spoke the language of hollowness and gloom.
I'd sit cover myself on the couch and do nothing close to brushing my teeth, showering was a farfetched idea. Why shower anyway!.
My children that I had spelled as my only family were not with me and so I was dying in many ways.
I had depended on them for validation- toxic kabisa.
On 27th I literally forced myself to shower, dress up and headed to Nakuru.
Thinking of it now, that season taught me to create my happiness even if I have to be left in an island. Find joy from within and spread it in my environ.
It taught me to colour my world the clours that I want.
I learnt to see beyond my children and family because life is never a routine. The pattern can be broken anytime, but we don't have to break with it. The name can be dropped anytime but we don't have to drop with it even if we drop we have to choose to wobble up.
We're just stewards to our children, we can't derive our happiness from them, we can loosen our grip on them and be with ourselves sometimes.
I know for the divorcees and separated it's a dread to travel and mingle with your folks plus extended family members. More so for those who have not had family support through it all.
It's that time of the year that they'll be pointing your kids with their mouth as they gossip. You toddler runs around making those crazy noises boys make then they say in your native language "Enda upige kelele huko kwenu " You know your son captures only greetings in your mothertongue so he plays on, he vruuuuuuuuuuuuuum some more and they nkt some more…
As they bask in the morning 🌄, you pick a plastic chair to join them, the laughter dies suddenly. You're an intruder now because you refused that marriage that you almost died on. You denied them prestige of saying things like "our daughter is married in County F and her husband works abroad, such a wonderful in law to us.. Yeye ni kama mtoto yetu tu" …
You stopped the Mpesa reggae nani, yaani you even aroused gossip in the village, now people don't respect them, so they believe. Now you want a share of their land and their food even, so they keep believing. Now your mother have no confidence at the Women's Guild meetings, you took off her label of respect and honour. Your baba is now quiet during mkutano ya wazee! What a shame! You see your traditional marriage was the talk of 3 villages combined because they were drawn by its aura. We won't speak about the wedding; did it appear on Citizen's Wedding Show? Ooh yes it did!
Ooh how you embarrassed your folks woman!
How dare you come to the village for Christmas!
Mingling with the family may not be a good idea IF you've not received their support since it happened. Since the marriage pot broke, since you said no to whatever form of abuse and left. Save your heart the pressure to belong there, you see, during this season you may have found a family even if not by blood, belong with them. If you don't have, belong to yourself, enjoy your presence, be there for yourself. Seek out the wonders hidden in self and just enjoy them. I know it's possible because being a person who sought after people to belong and today I can stay indoors and refuse to get enough of my presence, aaah it's doable. Don't force issues.
Do whatever makes you happy as long as it doesn't affect your inner person. The inner person is honest.
You can even write yourself letters daily and open them later on.
Touch your heart with some warmth and niceness, it doesn't have to come from outside.
And God is your Father to mean He will send people if you're too scared to stay with yourself. But sometimes He will let you enjoy your presence to discover His presence.
~Emily Omondi