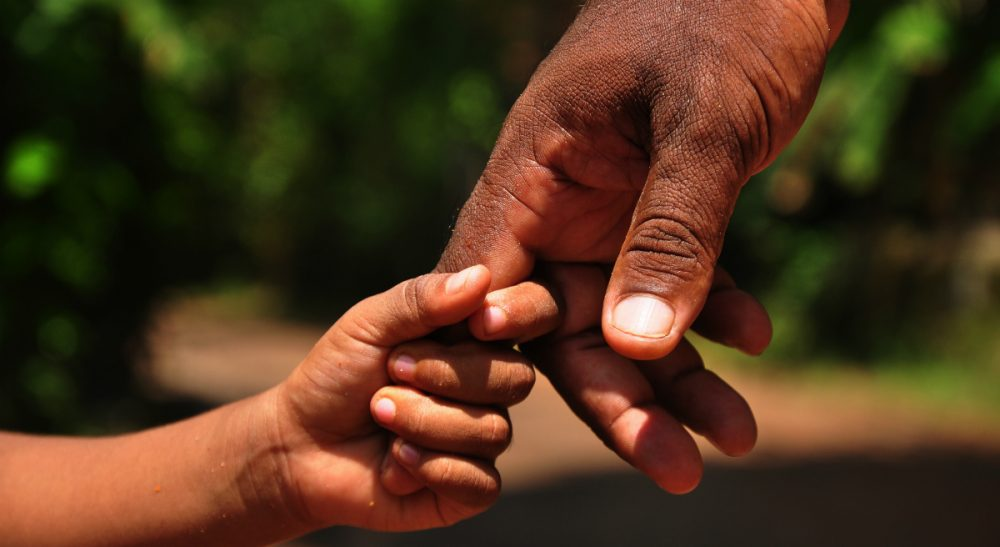 Most of my life decisions have been influenced by maternal or paternal issues. And because today is Father's Day, Lemmie share on the effects of my pursuit of a father.
At the age of 9, I lost my father through a short illness that didn't go beyond two weeks.
And I believe my pursuit of the noun started.
Along the journeys of life I've met men- from my teachers in Primary to high school that made me feel like a daughter and I know how I'd want to be around them because I somehow felt protected. I felt owned and loved. Even after doing my KCPE and graduated to High school, when schools closed I still went looking for my teachers to tuma salamu.
During my high school days, I had a father who adored me, he paid my fees, bought my sanitary towels whenever he could and even bought me my first bra when my chest said nothing yet. He took me to church, I sang along with him, and he introduced me as his daughter everywhere we went.
And I felt owned and protected. He was a preacher.
Then I did my O-levels, then we parted ways.
Then last year he passed on…
After fourth form I jumped into the world of uncertainties with the girl inside me still looking for a father in any young man that would be eying me. 2 years before my father passed, he loved me in some type of way that left me yearning and hoping. And I kept looking for a filler without saying and again, unknowingly.
In oblivion, I found myself with a great interest in a company of boys because I felt safe. One dangerous one was I kept hanging around 3 guys that smoke bang and gulped alcohol like water and I still felt safe. One time I was arrested at night when with them, they escaped but still came to get me out of the cells🤨 I was that crazy. I was always looking for protection.
Today I know why I kept seeking for cover and even in the wrong places. After my dad passed on, I was handed over to another family that I literally had to bring up myself. I was left in the hands of farmworkers who'd put me through series of negotiating for my safety, innocence and chastity. I escaped rape scenarios lots of times but the adults I reported to, nipped my pleas in the bud.
So I lived afraid.
As I kept adulting and staying in Kibera, I was sexually harassed, lived so afraid that the man that came dangling protection placard is the one I said yes to. Anything for protection and cover. But it died before it started.
On choosing a marriage partner I still went ahead and fell in love with protection and cover first and the man last. I first loved him for his fatherliness, and he being a man came second. It was a little girl looking for a father in a husband and still wants the man to play husband staff. But it couldn't could. I was eying a wife post with a daughter's eye, I could only see so far. And that far it lasted.
I actually got married so that I'll be in a "complete family" where there's a father.
You can imagine the deepest of depths I sank into when I made the choice of walking out of my marriage to embrace "incomplete family". Weeeh it was so unreal to me and I kept waiting to be asked to go back😅😅😅😅, the feeling of wanting a bass in the room slips back.
And so the impacts of having unhealthy relationship with the word baba spiraled into my life within and without
Am the type of mama who have never referred to her children as kababa and kamama names. The far I have gone referring to my son is "toto" and not "daddy " or "baba" same to my daughter I don't do "mummy" staff(I've not also had a good relationship with mama word).
On analyzing why am not easy with baba names I realized I have no relationship at all with that word. I stopped feeling it, and when I don't feel it I don't call it.
I realized I struggle to refer to elderly men as dad the way it would be easy for anyone to do.
I realized I don't refer to pastors as dad or papa because I lost connection with that word.
It baffles me how easy it is for people but I stopped punishing myself.
I realized, even when there's a genuine love being served to me, I'd still stand a little far away to see how far it goes because somehow I'd be seeing its end. 😌 Too bad
On analyzing why I take by bosses reprimand personally, I realized it was because I first saw them as fathers and not bosses. And so far am doing waaay better than before.
I believe am the type that God will send a man to, then that dad will say something like this "God has sent me to father you, are you willing to be daddied?"😊
On assessing my choice of preachers I realized that I listen to them that make me feel covered, safe and free. And I realized I love calmer ones because in my head daddys are easy, calm, kind and patient teachers. Like my current pastor has such father aura, I sit to listen to him teach and tell stories and I'll be so glued and oooh he laughs so extravagantly that I feel safe and free. Inner child needing a father is this crazy as it would seem.
Whenever Rev Karita Mbagara would stand on the pulpit to teach the word I'd be so excited, his voice has such care and concern. That's how far the little girl in me would seek affirmation.
Oooh 🥰🥰🥰🥰and whenever Rev. Aringo would call me daughter, I'd be crying and giggling at the same time and feeling all girly and mushy, in my head I'd be parking up my bags to relocate to his place, then I'd slap myself off it because I'm a big daughter and a mother to two humans
Then again the gravest of them all, I realized 2yrs ago that my relationship with ABBA Father -God is based on fear. Or rather do I say master – servant relationship! And so I took a journey of letting go of my beliefs and experiences of a father and let my Heavenly father reintroduce Himself to me.
Ooh boy! Hasn't he proven Himself my Father!
I am learning how to have a love relationship of father daughter with Him and it's refreshing and full of fun.
And this has enabled my relationship with other earthly fathers to be better.
My relationship with the noun father is becoming healthy each day and I choose to peel off each belief system that informed my decisions earlier.
To all fathers who've encountered daughters like myself in church and somehow they kept having "what a difficult child!" thoughts. We're interacting with fathers after decades, please pardon us.
~Emily Omondi