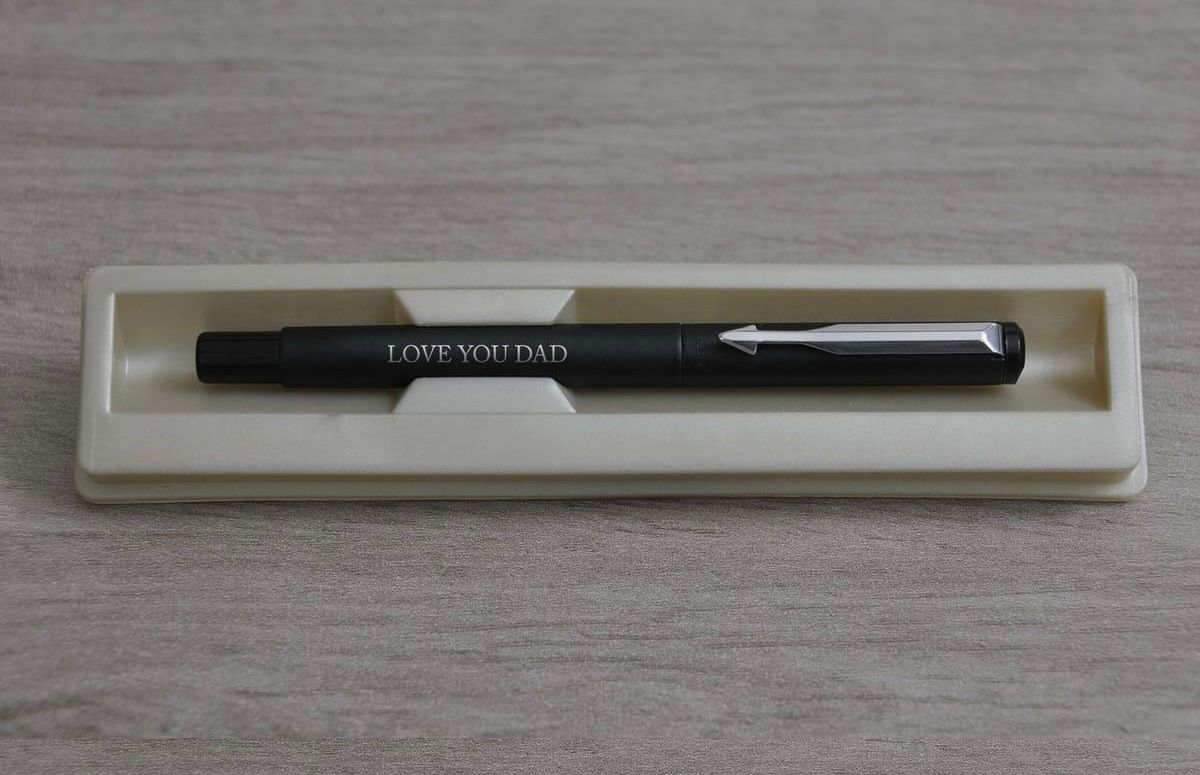 But who can adorn a red pair of long trouser, throw in some whites, a dash of brown and strike a pose with a sportsman cigar if not my father. You checked his shoes? And that cap….I need to enquire.
Maybe this is how they tesad those days, they'd say things like "look imeweza" of course in their language dem days. He'd throw in a few lines and mama would give him..a say no more.. wink
My father was extra in every way. Look at his company my uncle Ajuma switch in shades, they were eating life well well, he is also late.
Today I celebrate my late father; Omondi Angazi, Omondi chapchap, Kanyamuot, Omondi Pamba Ler seche tee and on his grave they wrote "Here lies, Benson Harris Omondi" I knew that middle name at that time. I had known him as baba.
Baba had a way with words and people, he was a concoction of charisma, charm, fun and discipline. The latter came in the form of a rod, to be specific a guava branch cane. It never landed on me, I was always a hundred meters away whenever he'd try to unleash it on me and that could only happen when he'd want to "force" me to understand maths. We ran parallel with arithmatics, I spoke and wrote more but calculated less. To his death he didn't spank me.
He had a white coloured bicycle with a bold signage on its career, it read "GOD'S CASE HAS NO APPEAL"
On the same bike he rode to Bumala days on end and we kept munching "soup meals" gir kado as we say in my dialect. Baba had no relationship with greens and so we didn't, only on doctors' advice then.
On the same bike he would appear at our school Ogeya primary every break time and buy me sugarcane costing 10 cents an equivalent of 1 Ksh. then.
On the same bike I also sat in a span of two months as he kept taking me to Nangina hospital after a stray dog took a chunk of my thigh one afternoon as I went to kisiagi yaani poshomill. So for two months I stayed home, and we kept going for weekly checkups, there were rumors that I would end up barking like a dog, I do talk.
Whenever I'd find him home after school he'd take me to kaduka – Ligingo our shopping Centre to buy me nice nice things and brag about me to his friends at every meeting spot. He believed I was brainy and confidently said it everywhere. He affirmed me in every way.
Most evenings as mama was busy in the kitchen, baba would be back take a shower then we'd have a dance. There was a song.. Massapa by Soukous stars. My younger sister Sharone Faith would be put on top of our dining table to shake herself loose, she was barely two years, she'd be laughing and turning around only to be taken dizzy, my other sister would be shyly smiling but not dancing I would be shaking my borny frame with Zeal and my dad would be in a frenzy. I can't remember what my big bro was doing at such times, he's been a serious type. My shy sister then, dances to anything danceable today.
Sometimes baba would come early together with his other brother the late uncle Okoth and they'd parade us to dance to a song by Sam Mangwana "I love you Maria…tebo tebola…" that's what I use to hear.
It was a father's day every day.
And I still love lingala music gospel artists the likes of Alka Mbumba, Mike Kalambay , Debora Lukalu …..My daughter and I jam joyfully to the
Sounds of guitars, utamu wa lingala ni hizo guitars na chorus.
When I was in class 3 baba taught me how to read the word "people" yes I couldn't just assume that vowels e and o could be read as "ii". Yes those days we learnt how to read polepole. I was inquisitive about everything with an exception of numerics.
In this same class 3, he came home one night, we were studying as it was the norm he set and he told me "Irene kaok isomo matek, ibro bedo jatij chuori" loosely translated as "Irene if you don't study hard you'll be your husband's househelp "
My home name is Irene.
God knows how I've kept running away from this statement. Sometimes I've even felt guilty when am having a necessary rest.
On 9th of August 1997, he woke up, took his usual cold shower. He had been unwell for a week, he was actually admitted but two days later he refused to stay in the hospital, he convinced the doctors and came back home. So this morning he sent me to buy him his sportsman for a morning puff, I stretched forth my left hand and he gave me a warning squizz for using it instead of my right hand.
A family friend came to visit baba and there was laughter the whole time. I was busy playing kalongo with a cousin of mine whom I can't remember.
My brother had gone to school, he was in class four, and I think they were learning even during holidays. It was around 3pm, we had a farmhand who was mute and he came to where we were playing and did some signs saying that someone is dead and we laughed.
Within minutes a shrill voice pierced the air, it was my mother, my father had died, just after having a hearty laugh with his wife and a friend who had not even gone far and she had to come back to check where the sound came from, only to realize that, Omondi Angazi is no more.
God's case had no appeal already, without a warning.
I didn't cry, I didn't see my brother cry, we watched people. Maybe my brother was already conforming to the agreeable societal man but I just watched. My mother wept.
By this time we had a fifth born, confirmed last born he was a few months old, my other two sisters were too young to grasp a thing.
On the day of his burial, I carried my small brother daktari I sack Benson on my back, we ardoned black and white attires.
The ACK church came in great numbers and there is this song that didn't leave my mind till date ….Okumba biuma biuma ×2 Osiepna biuma yaye Yesu lwanda biuma piny otimo mudho…( My shield come and cover me the world is full of darkness) They sang, drummed and danced to it.
And we buried baba.
He was only 32yrs old when he left his 3oyrs old widow with 5 children.
Fast and furious the offspring they begot, and he left never to come.
Nind gi kwe baba.
Two months later my younger sister Sharone was eating raw cassava as we sat around a fireplace and she said "chunya gombo chapat" (I long for chapatis) my mother almost slapped her, by this time we had known how to eat greens and chapat was foreign.
24yrs later…
The journeys I have taken in pursuit of a father are sweet and sour.
Writing this today only confirms a journey of healing. I have struggled even to celebrate Father's day, because I had not forgiven him for dying early, I had blamed him for my choices,predicaments and whenever I'd lack provision or protection I blamed him for dying.
But today my heavenly father has kept reintroducing himself to me as a limitless dad and so much more.
"…for in you the fatherless find compassion." (Hosea 14:3 NIV)
~ Emily Omondi