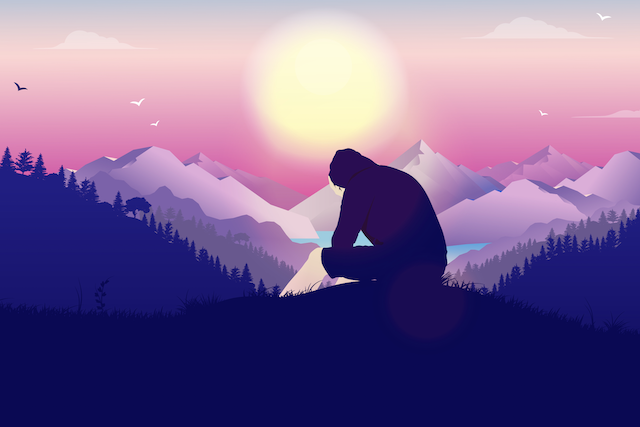 I have tasted the shame of bed wetting.
I have tasted the shame of being infested with jiggers.
I have tasted the Shame of poverty/lack/Scarcity.
I have tasted the shame of birthing out of wedlock.
I have experienced shame……
But then there's the shame of domestic abuse.
And especially on a Christian woman.
And so I write on behalf of the Christian woman.
The woman who's always sought after to pray before the hood meetings start and again end it in prayers. The one that raises a warfare at midnight, that one that covers the whole compound with the blood of Jesus. The one that warms up faces when she passes, the one that gives hope to all and sundry, that one that in the wee hours is heard calling on Jesus to reign through the day. Yes this woman. She will never want to associate herself with domestic abuse. Maybe someone else, not her.
Lemmie indulge you in my shame.
I am quite a loud christian woman in the confines of my habitat. Crossing to Pentecostal from reserved Anglican has made me to be extreme to some extent, I don't know how it happened. I'd meet my neighbors and they'd ask me to be sending them texts to wake up and pray since they somehow could be waking up while am finishing. One got to tell me that I introduced order to her prayer life, so she'd wake up together with me. I am a quite reserved woman outside so some would not get the contrast and ask if am the one who worships in most evenings, the sound came from my house but, it just couldn't be me😊.
The landlord's daughter once told me that if not for respect, most times she got tempted to invite herself to my house and join us in worship. My Kitchen that was our small church faced their garden, and they'd put up with us😊. Sometimes my daughter led but most cases she joined in the choruses, my son was the drummist. He has very few words; my daughter and I are women by design.
The neighbors who knew I'd host bible studies sometimes would extend an interest to join the subsequent meetings.
So mostly, laughter, sounds of worship, jumping and feet stamping that annoyed my landlord most times and clapping emanated from our house. In our house children danced and made merry and ooh how we cooked and laughed.
So when universe exposed me and they could only hear but "uuuuuuuwi, daddy acha, mummy toka, mummmmmy…daddyyyyyy……." It was a whole contrast. Actually they came out and stood from a distance, my son had to run to one who's children they played with and led her into our house to calm the storm.
Then Shame!
The next morning I didn't know how to handle myself. I'd meet dumbstruck neighbors who only waved as I shyly said "good morning". I kept dodging my landlord and two weeks later we bumped into each other and I was lost for words. I wanted to apologize for the chaos caused that night of doom. I couldn't open my mouth.
He only said "its ok my daughter" he had always seen me as family, my son was his right hand person on weekends, they fixed and did errands together. When I couldn't stand the shame having stayed there for 3 months, he gave me a house that wasn't equivalent to the rent he charged me in one of his other premises. I heard him strongly warn my son " where you're going, I won't be there to bail you out, I know you love playing, don't spoil people's things", and his family bought my boy such an expensive remote car. He was family that landlord. I keep saying, hadn't he handled me with such grace, I'd have fallen apart. We called him babu. He actually declared blessings on me when circumstances forced me to vacate.
Whenever I'd come out of my house and bump into my neighbors I'd run back like flash. It was debilitating shame that weighed me down so bad; I couldn't put up a face.
The curtain came down.
I remember the next day after the chaos, to buy the respect of one of my neighbors who my children referred to as friend; I broke my rules and bought her viazi karai for my whole family. Like our meal that evening was Viazi karai. I wasn't the kind who would buy food from outside and bring home, nooo I was a homemaker and good wives cook at home😊. Today I don't care from whence the food cometh.
Recently I asked Ella- my daughter, why she doesn't sing anymore and she said "Mummy you stopped singing" It wrecked my heart in some type of way. And I went on checking the recordings of hymn videos, dances we made together and I teared. I heard her sing "fill me up ooh Lord" by Tasha Cobbs when she clocked 3 yrs. and she kept singing till we couldn't. Currently she draws and writes. I also do write more than I sing today. It's like we don't want the world to notice our existence. My son plays football more.
I actually realized am very careful and not easily sharing my faith with my neighbors, I let them be the judges. But my daughter always goes ahead of me "Daddy and mummy fought, that's why we don't stay together with him…aaaah!" 🤨🤨🤨 And so is there place for shame?
At some point I'd share my abuse experience with a smile and one fellow queen in Alabastron noticed and called me out. I was masking it all up because; I couldn't associate myself with abuse. I was in denial. I was a Christian.
Emotional, financial and even sexual abuse in marriage can be masked and not for long. I had managed to mask these so well. But physical abuse can only tell on you. It supersedes the believer tag.
At work most people knew I am a believer. Then one kind morning his highness opens the can of worms to my boss-I am not very healed to share the experience. Lemmie just say, I have kept my Jesus for myself. I was so ashamed.
What I realized is, people mock your faith; they mock the Jesus you run around professing. If abuse exists in a home full of Jesus then how unsafe is that environment!
Few months back, someone jeered "Emily bado unaamkanga 4am kuomba" She got wind of my domestic abuse story.
Were it not for the fact that family and the close people disappeared on me when I told them I was being abused, I wouldn't have said anything. I opened up on social media because I just had to speak somehow, like someone had to listen.
I am no longer ashamed having gone through abuse as a Christian woman.
Look at what the scriptures say, this one warms my heart.♥️♥️♥️♥️♥️
"Awake, awake! Put on your strength, O Zion; Put on your beautiful garments, O Jerusalem, the holy city! For the uncircumcised and the unclean Shall no longer come to you. Shake yourself from the dust, arise; Sit down, O Jerusalem! Lose yourself from the bonds of your neck, O captive daughter of Zion!" (Isaiah 52:1-2 NKJV)
~Emily Omondi