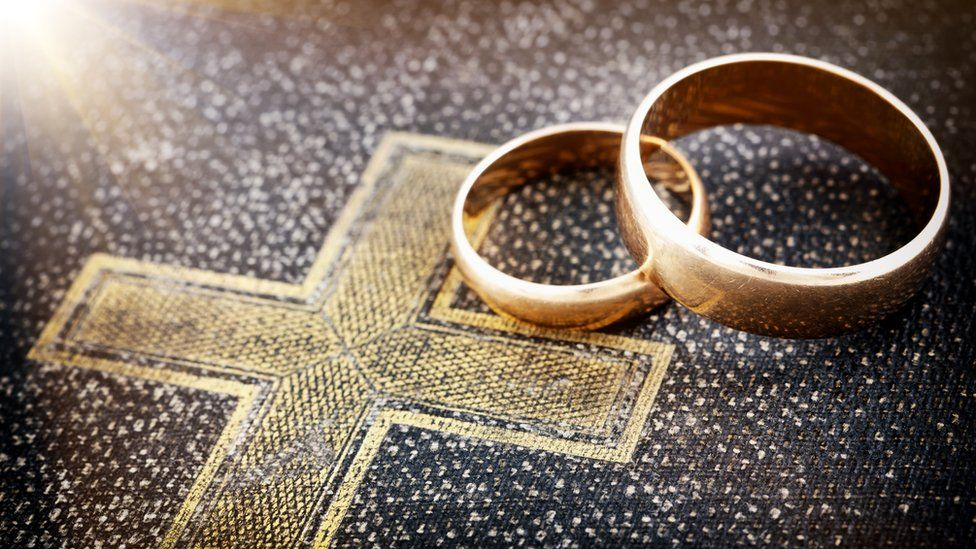 April this year as I prayed, I heard "Pray for the church" I tried opening my mouth to say something but I couldn't instead I broke down and cried bitterly, I felt so much pain, I felt such a deep wound in my heart. That night I wept, I didn't know I had carried so much pain within.
From 2020 I had been in a space that I couldn't pray for the church and Marriage. And so that night the former was stripped off, on the latter maybe God knows I may need some time😊. But who knows!
Even in a gathering when it touched those two, I'd go mute and wait for others to handle them.
A sweet friend shared with me the book "THE LIFE SAVING DIVORCE" by Gretchen Baskerville and it's the book with truths that Christians need to know.
It says that only 3 out of 10 will remain in their churches after divorce/separation, 3 will shift churches and the other 4 will stop anything church.
It got me thinking deeply about my spiritual life or do I say church life after separation.
In the recent past my current church pastor called to check on me and enquired why even after registering into a bible study group, I had not showed up even once🤔. Actually there's a Saturday I was all psyched to attend and then I saw a posting of "Today we're praying for marriages" me I just slept.
So when asked, I didn't say that " Ooh pastor, my schedule is all messed up and am praying for things to ease up and God willing I'll soon attend" believers are familiar with this statement 😊.
I went ahead and confessed that.
I am scared I'll be hurt in the fellowship.
I am scared they'll sideline me once they know I left my marriage
I am scared they will be indifferent with me.
I am scared they'll want to know my story then tell me that am not a keeper of a home.
I am scared that I will meet maybe one believer who'll rub it on my face that am a sturbbon woman who's defying the ways of God. And a repeat of my after separation church experience may happen.
I told her that am scared.
Even before she said anything, her call affirmed me and opened me up for conversation with her. I now do attend the fellowships albeit with extreme cautiousness. It's too bad that immediately I leave the fellowship I forget the faces spared for only very few.
When in church I so fear a greeting that lasts longer than 3 minutes. I fear any question past my name. I fear to be known. I'm always distracting myself whenever I see someone getting closer, I always have an excuse to make me leave the church compound. And I fear pastors apart from this particular pastor that calls me. Whenever I see a pastor I make sure I take a different route. Its that bad. I've been thinking that maybe it's the fear of rejection. Sometimes it gets me thinking that this is how my type may be scared of relationships.
Yes am scared of church relationships.
I am a lover of church fellowships, I actually sink in with clothes. I love small groups. Till date I miss the women's fellowship and bible study group from my former church. I do bond deeply, I am a keeper of relationships. I cherish fellowships, I render services with reckless abandon.
You see for some of us who walked into church after thorough beatings from the waves of life, we don't take church just as a meeting place. Church is home for us, church is family, church is our community. Church is all for us who walked in seeking for love and acceptance.
And so after separation, I had such an experience with some individuals from church that really grieved my heart. Church was actually my life, I didn't know where to run to, I knew very well that I couldn't survive in the world, I didn't have the right antibodies, my immunity failed me. But here I was so hurt, so misunderstood and I was made to feel so much of a sinner that I didn't fit it.
I have to say there are those individuals who still see me as Emily or mama Elena and not a rebellious woman and they do reach out, I appreciate them alot.
So one Sunday one of these good people asked me to do a baby clothes delivery to them inside the church compound!
I had not gotten close to church for a while and so this day, the anxiety, the panic was almost making me fall flat. My heart raced terribly, I was trembling, I had thought I'd even get in and enjoy the service, I couldn't. I had to leave the parcel with someone and left immediately. I didn't know my church fear was that bad. I didn't go back there for quite along time till I started practicing the walk of courage and affirmation. My children still do frequent the church every Sunday hence I needed to face my fears. It has been a struggle to be in the compound on the several occasions I've been there. It has been painful to see faces of those who said very insensitive words to me. It's been a season of unremembering.
A recent Sunday coparenting incident; I chose to drop the kids to church myself and sat through the first service. And since my children and I literally grew up there, my son gets excited and tells me "mummy, am going to take you to meet all your friends after the service it has been so long since you were here…." the service ends and I rush to see to it that they're with my fellow coparent. From a distance I see my son beckoning me to rush to where they're so he can start doing the rounds of greeting spree. He doesn't know that, I was warned against treading around that ministry and its members can't stand my being around them! I just wave and off I go avoiding my son's inquisitive face. That pained me that Sunday.
It's been painful to see my now and former self within the church sphere. But it has also been a season of unseeing the former things and seeing the new things the Lord has done in me and is still doing.
It's painful to meet someone you've laughed and even dined with in such a hurry to finish greeting you. I think the feeling is close to how women of Israel were treated whenever they were in their menstrual days. The feeling and the treatment are ugly.. And for myself who writes about abuse and am bornagain and I have no limits aaaah! am more of a plague but you won't miss my smile. Daily the Lord confirms that am His beloved so you won't miss my joy everywhere.
My worry is not for those who've left their former churches to other new churches but for those who stopped doing church!
Today it matters to me when a person says I can't do church anymore. I want to probe and know, I want to love and embrace them.
Because there are days when I sat and waited in my house for a call from a fellow group member to say something like "I thought of you today and am coming to visit you " I sat and waited caressing my expectations and frothing with bitterness. I didn't know it pained me much till late last year, I met a leader whom in several occasions we spent weekends at Arboretum praying and fasting for my marriage and other stuff. Her term had ended so we had not connected for close to 2 years. So this evening, she listens to me, she embraces me and prays for me fervently, I cry buckets. I love church love, church used to be family to me. Then she says "Emily I believe you, I know your journey and you did your best, if you chose to walk out, I believe you and I love you " 😭😭😭😭😭😭 I cried more buckets. I sank in her embrace and soaked in it and it spelled Jesus to me.
Does it bother the church that the flocks are wandering in the fields feeding on anything just because being in the sheep pen scares the life out of them and the other sheep are actually unable to be accomodative?
Does it bother the church that the handling of one sheep affects the other sheep and so they may both exit? Or do we say mwenye amekataa kanisa akae tu? (those who wants nothing to do with church should proceed to embrace their choice?)
Alafu, most divorcees and the separated in church will never open up about it, because they're also scared. So they're just belonging.
The fear of not belonging is real.
Today I harbour no bitterness towards the church but I have learnt to love and go an extra mile for the divorcees and the separated. I've learnt to give them a Jesus experience – Love irregardless.
And I thank God He is not like us Christians, carrying measuring rods for sins.
~Emily Omondi