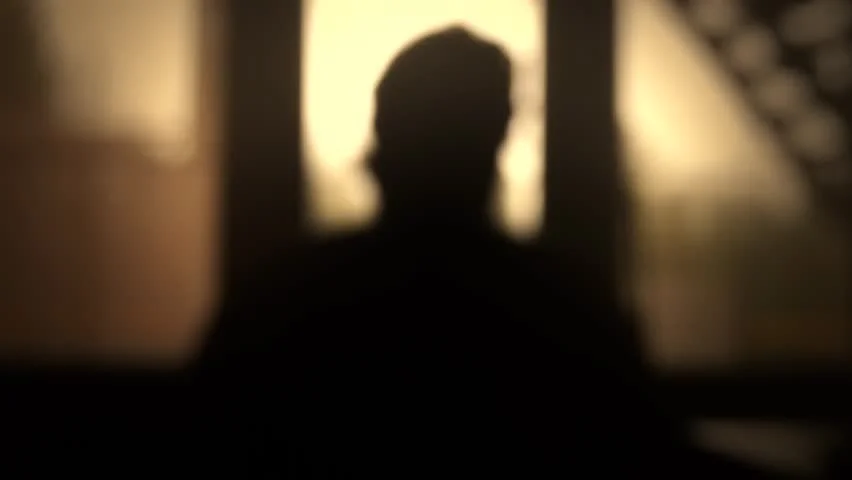 One Wednesday evening, April 2019, I walked into All Saints Cathedral. The Alabastron Network Trust had an open day then. A dear friend had suggested I should attend their renewing self programme, she's very blunt and the choice was mine to make. So this evening I crept in, smoothed nothing off my derriere and slumped my frame on those seats.
Then the coach said something or rather asked…."If all you got is taken from you; your accolades, degrees, PhDs, Marriages, children, money, titles…Who would you be"?
Yes I didn't bother since to me then it was a farfetched story. Maybe an analogy. Then it ended, I matched out. I signed up for the programme, but that question lingered longer till it manifested.
The theme of that season was "Stripped naked"
There are things in life if we're stripped off, we wouldn't survive the chill of the night, and if we survive, it will leave a forever mark and we know them by heart.
I have mine too.
But the master porter can remold us into beautiful masterpieces the scars notwithstanding.
To me, there's one that came in the title of marriage.
I upheld, honored, cherished and treasured. My introductions were incomplete without it, it gave me such pleasure. I'd say "my name is Emily , am born-again, a mum of two and am married" with such relish.
I fought for it with a winning mind. And with the same mind I remember earnestly seeking for a restoration for a couple, and the man blatantly said "Emily your boat is sinking, you can't save ours" Weeeh it stung, but I was adamant.
He reasoned from the point of understanding, he had seen my frustration whenever my spouse would be in the country and for that reason I couldn't attend fellowships that were so important to me because he didn't approve of them. But facts in my own life didn't matter, marriages got to be restored.
It was a goal I pursued with zeal, and smiled broadly whenever things would work out for couples. It gave me such joy, I would even tear. I would jump from one marriage conference to another, there are those meeting they'd say attendance with spouse is a must I'd still show up solo and feel no shame. In programs where they'd only sign me in with a visible spouse I would still press to be included. I'd go home crying and would call my darling Casty Purified Mutua telling her how those people are unfair, inconsiderate…..
My prayer items revolved around this possible title I worshipped.
At some point due to such exclusions, I thought of a ministry. I wanted to approach the women's leader in our church to ask if we could have a ministry for the wives of the army men, since their hubbies were not around most parts of the year. I felt I fitted in this category. Marriages got to work even in absentia of one spouse, despite the rocky path. That ministry died in my thoughts, I didn't have the courage.
I had owned nothing in my life apart from a family of my own, so I believed. Most partially or totally orphaned unhealed adults have this kind of attachment and desire to be a perfect or rather complete family. So to me marriage was for keeps, in fact it was like a property to me. Selfish this is. I felt like it started and ended with me. More like I authored it. I literally took the place of God at some point, I so think. I took a lot of things into my hands as though solutions relied on me.
Marriage gave me identity, I so believed.
I was nothing without it. I ate and slept it.
I had a particular "eye" for those who saw odds in this institution.
Maybe it was out of fear. Fear of losing it all. Fear of rejection. But a tight grip often bruises.
I felt it was an attire I adorned so well.
Then one September, am stripped naked.
Identity reveal!.
The magnitude of the nakedness to me was huge till I stepped out to mingle. My cover was lifted.
What I feared most caught up with me. At some point I got lost…
So am on a visitation with fellow sisters in Christ and introduction is happening and you know life has already happened, it's 2 months after stripping. Am already missing the line…Am married ….in my introduction. Am mumbling, finding my tongue, confidence is zero. Then I manage to introduce myself minus my favorite identity. And then I feel weird, unfamiliar path………Someone moved my cheese!
In some spaces I couldn't introduce myself and on some I lied. I wanted to own it still.
Now this is living life unbalanced. For years most aspects of my life malnourished as I nourished another that was at the verge of dying, then it died. Grief!
.
Life has never stopped happening.
You sleep married then wake up unmarried
Stripped off..
In the morning you're the CEO, midday title lost.
In some professions they take away that very uniform that defines your role, and everyone knows they stripped it off you.
It's all smiles holding a baby in the morning then it happens! What to do!
In my village, there would be a former professor who was laid off due to misconduct but they'd still be going around speaking big English and lecturing their specialties. Living in the past identity. It's like giving your past pain the microphone to define you, then they say something like "you're finished bruh " or sister "you messed it all up, didn't you have maturity to handle it ?.."
Then the scramble and partition for the microphone kicks off, your current self snatches and speaks facing your future and the past snatches and blubbers facing your yesterday.
Then Sanity kicks in; Power source!
What is the Lord saying?
"Forget the former things; do not dwell on the past. See, I am doing a new thing! Now it springs up; do you not perceive it? I am making a way in the wilderness and streams in the wasteland. Isaiah 43:18-19 NIV
~Emily Omondi