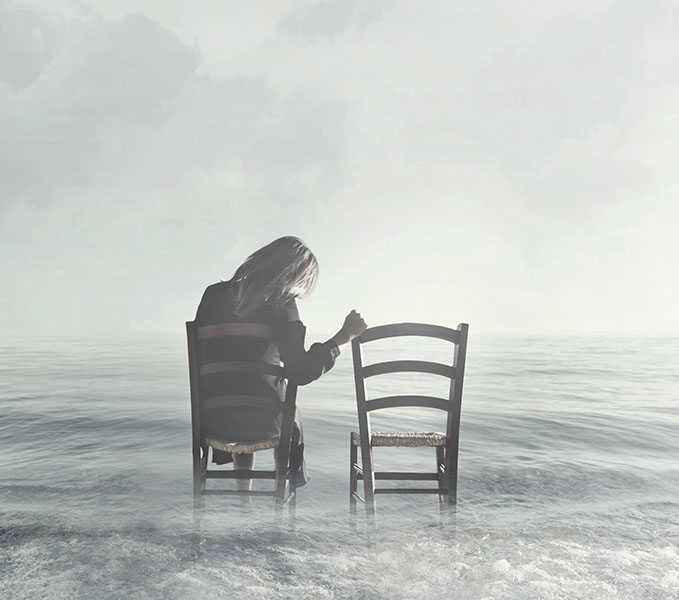 I just thought about grief after divorce/separation today.
Two days ago, I asked my friend to talk to some people on my behalf because I just didn't feel like talking. Later in the evening I whispered in her inbox
"I dug out files sent to my ex-husband and am so sad and angry, I can't have a conversation with anyone"
She laughed, this girl is just bad but I love her.
I read deeper into the mails and saw my commitment to the marriage that is now late, I watched my dance clips sent to this mubaba and I pitied myself but again I was so sold out into marinating and even garnishing the marriage, I read mails that only had a response of "This is noted, or Ooh I see, or thank you "
I looked deeply into the hand written letters, scanned and sent all the way🙆‍♀️.
My heart broke, I pitied my wasted words, I love my relationship with words, each one I pen I cherish, I sobbed and even laughed after…
Google has a way of bringing back all the memories but grief has a way of asking you to touch it, feel it and acknowledge its presence and even say yes it's gone.
No one enters into marriage to walk out but life happens every day. Grief after loss is part of it.
Someone would wonder why a victim of abuse can grieve over a failed marriage and even miss the abuser intensely. Therapists can answer it well.
I have always loved a big family, full house, people eating ,laughing and dancing.
One morning I woke up and it's me and my two children, I had made the scariest of decisions. My two younger siblings came, we settled into the new house, we sang and danced every Friday starting our weekends in style. My brother joked and chongoad everyone, my son explored his dancing skills, myself and daughter twisted and moved in frenzy. My younger sister danced and we thundered in laughter. We did this for like 2 months. I looked forward to Fridays.
Then my brother left.
Then my sister left.
They had their lives to live.
Then the Frenzy died.
Sadness enveloped my house.
We were sad, you'd touch it's thickness.
I missed his highness, I started calling him, ooh speak to the children, ooh how are you? Ooh I sent some attachment did you check? I'd go to the kitchen and it's his voice am hearing "Emily.." he had a special way of pronouncing my name, today he spits it like venom😅😅😅😅.
During this period I was going through therapy, and then I happened to tell my therapist that I keep calling this guy to speak to the children 🙂. She asked me not to and I obeyed.
But each day I'd be waiting for him to come scoop me the way they used to do to girls who were betrothed to be married to guys of old age. I'd envision myself kicking in the air but laughing from inside because my man has come looking for me.
Abuse notwithstanding, me I just wanted to be needed and taken back to my marriage.
I waited and waited and then waited.
Then the next year during Easter holiday, it sank in deeply that I had lost it all. The marriage was gone! For 5 days I lay down crying and not moving I'd only get to the washroom, I'd only ask the children to warm what was in the fridge and ask them to watch TV. No I couldn't parent them. I mourned and mourned, and then I remember my therapist telling me to journal my feelings and even separate facts and truths. I sat down wrote pages, and spent the night reading my contributions in the marriage to God, I read to him my sacrifices, my commitments at the same time he pointed out areas where I took it upon myself to fix the marriage and left Him out. I cried and kept reading everything to God, because I believed in the 8 years, he saw my actions, he saw my heart, he heard me and so I needed to remind him that I did all that but it's gone and He should now heal my heart because I was dying of heartache.
I still read from that notebook and remind God but not with the pain I felt in 2020/ 2021.
So these few months, grief knocked again and I opened and I chose to deal with each as they come. So I have been aloof, quiet, irritable, intolerant and just keeping close with those I love.
My friend Purity laughed at me sana ati I was sending my dance videos across the continents to please my mubaba but where is the mariej🤣🤣🤣🤣🤣. We laugh about everything anyway. She's made my healing journey manageable.
Loss is loss and it's OK to grieve.
And we know that God causes everything to work together for the good of those who love God and are called according to his purpose for them. (Romans 8:28 NLT)
~Emily Omondi