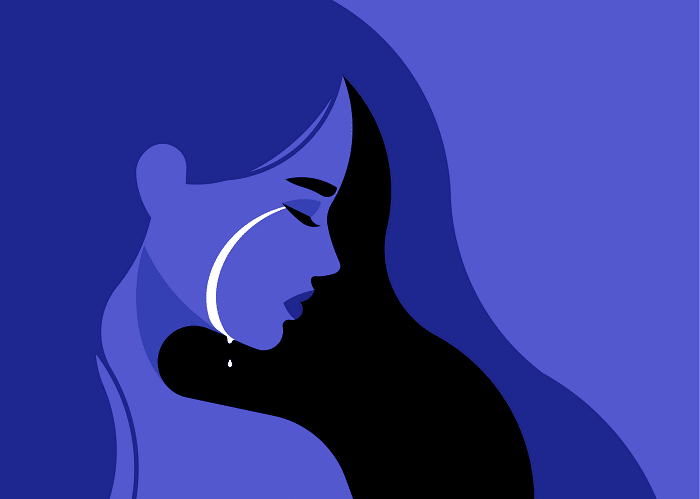 There's always a relief after leaving an abusive relationship. One somehow settles and basks in the tranquility of a free anxiety atmosphere.
In oblivion of the victim the abuser is scheming and scheming and scheming.
An abuser is that being who'll tell everyone that they want you so much but they have no morsel of love for you. The control they have over you, the name the society bequeathed them and even the services they got matters to them than you. So the moment a victim leaves them, they're stripped naked and they get on their paws in great pursuit of you. Dangerous pursuit. Pursuit that announces to the world how much they need you but in the audience of two they sneer at your face and mock you. Then they send an alarm that I tried pursuing her but she's a stubborn woman.
The unremorseful abuser, if there is, pursue their name. Their ego. Their reputation.
After I left the abusive marriage and settled in a different house with my children. I had no boundary and so I could let in his highness whenever he'd want to pass by, even in my absence, I'd text back
and say "no worries, feel at home"
One sunny Saturday, he walks in and plays bonding with kids. I love kitchen and bedroom so at that moment am operating in those areas. He walks into the kitchen and starts negotiating for a comeback am adamant but not aggressively. Then our voices rises as I kept pressing no button. Then he tells the kids to go play outside and he locks the door, and we're both inside the house. Then the wrangles escalates, My daughter is peeping under the door and son is climbing the window to check what the commotion is about. I try pulling the card " am calling the police on you" he says am the one to be taken in because am disturbing the peace of my neighbours.
My children are outside, and I thought of opening the door to let them in because am trying to end the fight and again am sanitising myself in the view of my neighbours.
One Friday am at work, he calls to ask when the children gets back home since he wanted to give them some fruits, I give details and even call the driver. Then no communication after. I get home at 7:30pm and no children at home and his lines are off. I can't describe the panic. Then 8 something huko, they walk in and says " daddy ametuleta" . I
asked why there was no communication and he pulls the card "the children were with their father"
Then I started therapy now Nov 2020. Amidst Saturday session, his highness walks in and shortly after a friend follows. I let her wait, and assume the guy is bonding with kids. I finished my session ushered my friend into the bedroom and asked my bro to warm up food for manz. We did our chit chat and everyone left, I think he left first.
Then he calls minutes later!
"How can you give Judy (not her real name) a first priority and you serve her with respect and you don't care about me"? blablablabla……. and he ranted and my mouth stayed agape…
Then one evening I got home at around 7pm huko, walked in and am not seeing the children walked straight to the backdoor and voila! he's in the bathroom bathing the kids and again my mouth is not closing. Later am told that he was told by a brother from church – my house is his house and Luhyas and luos do not divorce or rather they don't leave their marriages, and I was no exception!
Along this journey I have learnt that my boundary is
weak because I really desire that my children are fathered even if the father is a statue father😊
I have been responding to my need of a father when I was younger and sometimes even now. So if my children would loose on it, it would destabilise me. But si now I know that a toxic parent is dangerous to a child, lest they're willing to detoxify themselves by healing their hurt.
Then last year Sept comes.
Si I had told you they're obsessed with control🤔
It's my birthday, a work birthday surprise happens, am being fed a cake by a man I respect and I block their face with a love Emoji. Wueeeh! A message gets in, "what will Kael think when he meets such online one day, if you want to sleep around respect my family and even yours……thsyrjdhdvegdgdbdb etc Then he adds "my children aren't safe with you because you're immoral, I won't even allow you to take them to your church because I can't trust you and your relationships, you're not fit to keep the children!"
Rem a lot of times he'd come to our house and raise chaos, mimi I got scared of loosing my children. I whisked them out of Nairobi in a jiffy. Like I didn't pause to think.
Then he logded a complaint at the children's department that I have stopped communication and denied him access to the children. If you read sometimes back when sharing on grief, I was the one begging him to speak to the children. I even later purchased the kids phone. Now he alerts the whole village that he misses his children alot and he couldn't wait any longer to speak to them and 5 days was killing him and so he reported me. And I was being blamed by everyone.
He came to my house several times and called my friends because he's missing his children.
As we waited for the day of the summon, he came to my house at 6am in the morning, I peeped and saw his highness fuming with fury, I was preparing to go to work. I called a friend who gave me a cop's contact. Who gave me courage to face it all. The guy leaves according to me. so around 7am hivi I walk out of the compound and there at the gate he is. Then he starts to raise chaos, motorbike guys are watching and am trying to sanitize my reputation I was new in that place, had stayed only 3 months. I didn't want some children mocking my kids.
He starts shouting how I have neglected my mother and all nonsense about her. This guy had turned my
mom against me already. They were in constant communication but this day he was lying for attention because my siblings had talked to my mum and she wasn't unwell. The scuffle was terrible, I hoped into the next available mat and left him holding a meeting with the motorbike guys.
The verdict of the summon aggrieved him more and he became more aggressive.
During this period he goes to my former office location not knowing we had shifted, then he goes to the website, gets the contacts.
Then he writes a whole passage to my boss with things I can't describe here, this is after having a lengthy call with him. Here he paralysed me completely. I was almost crawling, my knees were jelly everyday, everything came crumbling down. I suffered. I don't know how I keep a straight face even today.
I was forced to report the matter to the police so that there's surety for the office safety. I got a lady police who asked me to prove how I was being abused!
Anyway I got the OB number and all that was to be done.
As all these unfolds, am supposed to be a mother to the children that he loves dearly and he has their best interest at heart.
Abusers are out to destabilise the victim in a forever match. This reminds me of what he told my son's teacher
" Ask his mother why he doesn't stay with his daddy!" I'll soon do series on children of victims of domestic abuse.
Some people I respect have even reached out to ask me to stop writing about these things because this is such a nice man.
But what they don't know is:They haven't interacted with the abuser as a victim.
They don't know the pain of raising children sandwiched in these fights..
They don't know the struggle of mothering children who in one way or another may be drinking from the toxic cup.
Do you want to convince me that ;The Musyoka guy who have pained my classmate deeply by loosing her own baby in the whole mix and even surviving the knife stabs wasn't a nice man? He was, you saw
him on TV, a very likable guy!
Abusers have no uniform.
Am just letting you know that; Abuse doesn't end after exiting abusive relationship.
~ Emily Omondi