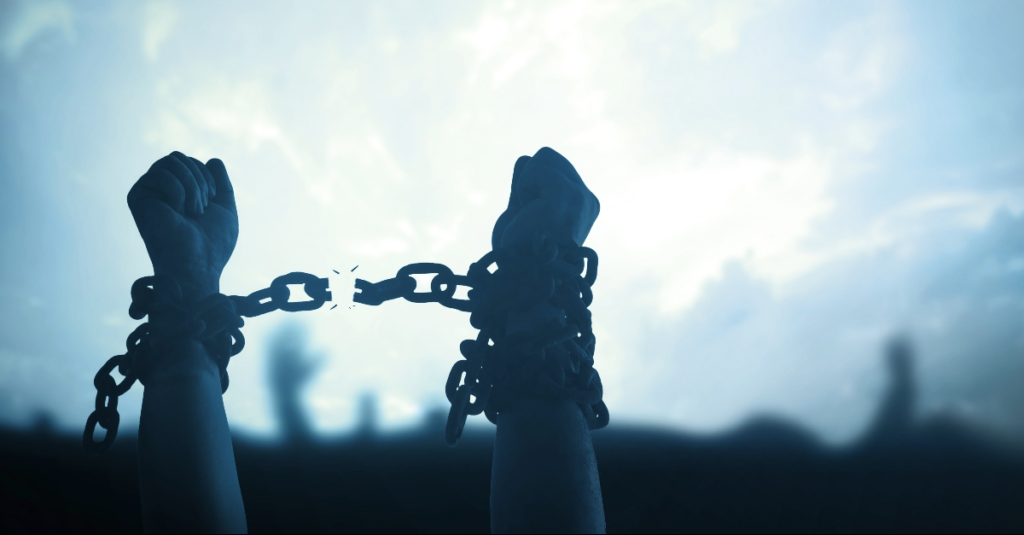 I refer to my red dress as my healing dress; I purposefully purchased it to communicate without words. I wanted to say that I can make decisions, I can speak for me. You can see my tummy is unapologetically bulging and I was so excited that I didn't tuck it in; I was in a safe space so the wind scooped all the cares. This was that season when my daughter would severely  ask me if I had a baby in there, when I didn't affirm she'd then tell me " mummy labda unakula excess" 😆😆😆😆 she uses "labda" in her sentences, am not sure from whence it was birthed.
The morning to me appearing in this photo I had spoken for myself for the first time, that day I affirmed myself, I stood up for myself, I honored and respected my voice. Across the room the message landed "With that stomach, you look so bad, you need to exercise, you'll end up being older than your age" Having been sang to how much ugliness I oozed for as long as I could remember, I straightened up and belched "I am very beautiful and I think your eyes are misguided" and I continued directing my scarce eyebrows🤨 to wherever.
But even after affirming myself, I still showed up with a heavy coat over this dress because his words constantly had put me in the place of self-doubt.
Till date I struggle to dress up without throwing something around my behind to cover me up because my body structures are unattractive. I clap for myself each time I don't cover my derriere.
Due to issues surrounding my marriage then, I kept experiencing swellings on my tummy area and my feet couldn't fit in closed shoes. They kept swelling. I kept making trips to Nairobi Womens hospital but each time they gave me a clean bill of health after series of scans. I was ever sick; my swelling stomach was always hurting. Towards the end of 2018 till mid 2019 I was ever looking pregnant .On the last trip the middle aged doctor sat me down and asked me to consider seeking psychological help.
The words of an abuser constantly cloud the identity of a woman/man. Actually their works negates even the word of God because they repeatedly say it till you become it. I believed he saved my ugly self or else no one would have married me, ooh how I felt he pitied me because he'd carry the photos of his exes with him and point out their steamy physiques!
The last time I asked why we had to keep moving with those photos through the years, he asked me to discard them and added that he left them for me.
See my beautiful self in that Kofia with my Nokia 2626 maybe calling his majesty😊,how is this hat called by the way?
This is early 2010; the relationship was 6 months old. The previous month I had shaved off my kinky hair and showed up where his majesty and his friend were, I was all smiley. I was only 21, my spotless face spoke the linguistic of Fare and lovely. I had big earrings on, si I had shaved my hair and stylish I appeared.
With shock and disgust my brother, no his majesty spat "But who told you to shave your hair, you look ugly"
And that's how I became Ms. Makofias. I had several types' godfathers. Name it to cover my ugliness. Back then in Finlay's Horticulture Ltd, people thought it was my signature look, yet I had packaged myself to be acceptable to his majesty.
But I overcame the need and struggle to package myself to earn approval. Last year I walked into a barbershop and again cleared my kinky thicket and walked out tall and enough.
I refused to infuse their words in my small and big decisions.
I refused to honor the voice of the enemy and his agents.
I refused their type of beautiful and adorned my own type of beautiful.
I cracked open one end of the shell and peeped through, looked yonder, bruised myself through the cracks and felt the taste of the fresh earth and it's beauty.
I still believe there's a thin line between verbal abuse and mental abuse.
I know couples who share their daily happenings because that's how it should be. Myself I couldn't even if I'd hurt my small toe, you know the pain of a small toe right?
If something would happen at work and I come home to chatter about it, I'd be told it was my mistake, and that person treated me how I deserved. I hear people gossip with their spouses, oooh how could I? Unless they brought up the gossip.
I'd have loud heavy laughter when my siblings came or when my little gal would tell me about her classmates' juicy stories.
Whenever I'd send a What Sapp message I'd be sure to proofread so that the reception doesn't trigger a fight, lest I type a full stop instead of a question mark. And at some point I became non communicative clinging to monologues and became more of a yeller. Yes I yelled a lot and you know it is disrespectful to a man.
Once a very close relative referred to me as a prostitute and I reported to his majesty, few years later in a hit of argument he says "she was very right, you're a prostitute"
I lived on seeking approval, only if he'd approve of my beauty, skills, achievements, character…only if he could, but I wouldn't hit the target and so I failed.
And you know since I didn't get approval from my first home as a child, I was hungry for it from my own home.
Even if I managed to do something that was loud enough to warrant aloud approval still it would attract criticism. On my graduation day, I left him home sleeping because I had annoyed him😊, the children attended and even my siblings traveled just to be present.
Until someone we both respect told him," You wife is such a deep thinker he writes so well" then he said "Ooh yes, she's very good at it"…
I used to think of two scenarios relating to my relationship.
The relationship between a police and a Mhalifu/ a criminal and a relationship between a tough headmaster and a pupil. A "yes sir" relationship, I'd say most times that I was hanging at the tip of the spoon and I'd be dropped whenever they'd wish.
Physical abuse is extremely bad.
Emotional abuse is equally detrimental
[  ] Today am slow in making decisions because I keep doubting myself, but am not where I was. Even if you tell me "Emily you're doing well in the morning " by noon I'll negate the affirmation. I am a work in progress.
[ ] It has taken me ages to get to see good in people and things because, I harbored nothing good.
[ ] I push myself so hard a lot of times because I believe that's how it should be.
[ ] I rarely sit to rest because I need to prove a point.
It takes God to hammer a revelation into my head.
We thank God for redemption.
When Jesus saw her condition, he called her over and gently laid his hands on her. Then he said, "Dear woman, you are free. I release you forever from this crippling spirit." Instantly she stood straight and tall and overflowed with glorious praise to God! (Luke 13:12-13 TPT)
~Emily Omondi