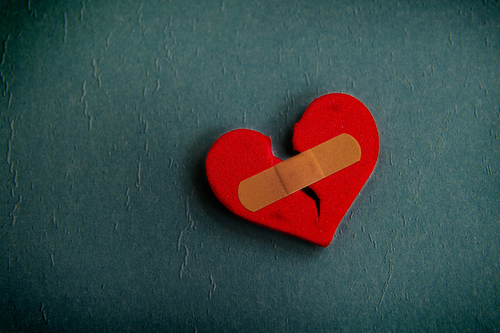 Let's continue with Kananu episodes.
Isn't it a struggle to write this!
Sometimes when we lack identity and security we specialize in our areas of expertise to give us a boost and a name in different kinds of relationships we engage in. We become servants in all the spaces we show up on, to our households not only to our spouses if we're married.
Some spouses who are whole enough will make us discontinue such enslavement but the sick like ourselves will tighten the yolk on our necks and enjoy the ride.
But for how long?
The Lord is in need of the donkey…
I continue to share my toxicity in my past relationships because of abuse.
Since I thrived in the kitchen and manz cherished my servings and gave me a nod, I believed it was a gate pass to being a great wife. And so I laid it upon single women to cook their lives away for their incoming spouses. Cook and cook till they drop in the line of duty.
Naturally I am a home maker; I can make you feel at home even in your own abode. I can also be extreme in my service. It was a strength I believe and again excess of it was a weakness.
I got invited to speak on being a home maker in a bridal shower. I know Kananu is shaking vigorously in laughter.
And you know where I drew my water from?
You got it right from my home where I was more of a servant than a helper. Where partnership didn't apply but servant hood thrived. I started giving them tips;
How their house helps should never cook for their husbands, how they should leave the house in the morning having cooked the whole day's meal such that their hubbies need not nibble their maids chicken wings. How their husband is their first child and his affairs ranks numero uno. How they should dress for their hubbies and all the nonsense therein. I even told them, let their man not walk into the fridge in their absence and not find food………..Lots of other things
I served a whole buffet of my dysfunctions in that function. I think of it and I pity myself and wonder how I ended up there.
But that bride looked woke, she was of this current generation; I know she didn't take in my nonsense goat wife tactics.
I remember a warm pastor's wife walked to me and said, "That's really tough, that type is reserved for the few, I know I can't do it." And I smiled, imagining how am the remnant of the wives in history.
And that kind of servant hood is actually applauded by a lot of women even today.
Wasn't that nauseating and toxic!
I had believed that works or do I say toils were the essential glue that holds marriage and that works = Love.
This same slavery I served single ladies around me without shame but with such glee.
I am the type who'd be running to the kitchen to fix another meal if the served meal was unpleasant to the man of the house or if the food was over salted because maybe I was singing as I cooked and in the process did two pinches. I had no boundaries, I was never tired, I never needed rest at any point whenever he'd be around.
I'd wake up at 4am not to have quiet time but to make breakfast, lunch and supper then proceed to work the times I was attending evening classes. I had a house help. Imagine this kind gave me such a kick, yaani they could only feed from mine broth.
Later on, I realized the house help would be told to make a different meal, yet it was their norm that no outsider should cook them any meal.
I don't want to share some other services I rendered to consider myself a wife and also make them tick a box
So single ladies around me drank from my poisonous cup and I was definitely toxic to my daughter and son who would attract a servant wife.
When the scales fell of my eyes and I realized even if I slave my life away till Timbuktu I will never be good enough, their perception of me changed. Single women were spoiling me and I was becoming a tough head, I needed to be taught good manners by married women.
In fact the last physical abuse happened from a point of me not serving tea and taking it to the bedside table before I left for my hustle. I had failed to serve my husband tea as usual; I had left the house at 6am.
I learnt that there was more to a woman than running with teapots and hot bath water.
I learnt that there was more inside a woman than playing "Have you noticed how I can slave my life for you" movie. Because takers will never be satisfied. And I stopped acting and dislodged myself off the yolk.
I have long changed my narratives on matters wife duties and such.
Whole spouses will be such great partners in a marriage; works are just accessories of that institution. And sometimes accessories are not necessary.
Today I don't even know how to make an egg.
Even so, am still a home maker
And can we talk Control?
Yes, as I kept living in a programmed environment, I programmed others too. I'd call my friend Kananu and from the other end it would seem like she wasn't home yet and according to me it was late and no single woman who's considering marriage in future should be out there hanging around. Did it even cross my mind that they were to meet their spouses in the process of hanging out! No it didn't register. Kananu would ignore my principal calls and do her life freely.
I actually controlled my siblings too.
Three quarter of my marriage was long distance for the 8 yrs we did. Even in absentia I'd still be asked where I was at 9pm yet I was a married woman, and so I thought the singles needed an early orientation.
I dreaded our night Skype calls, so on days I didn't have classes I'd still go to town and get into Highlands in town and sit on those high stools.
Not to do alcohol but drown a glass of dawa, get lost into the noise, suck in different stenches of alcohol and enjoy the disco lights.
I was still a born-again Christian but just tired.
Then one of those nights I get a call and I sincerely said am out doing coffee but am alone, then they rumble on the other side "what if my brother comes across you sited in such places, don't you respect yourself as a married woman…." and all that.
So for those years I kept running around not to miss a minute of service and loyalty.
Yet I served myself disloyalty and at the same time intoxicated singles and newly married ladies around me.
~Emily Omondi